Florence Levy Joins INSUREtrust as Executive Vice President
March 23, 2023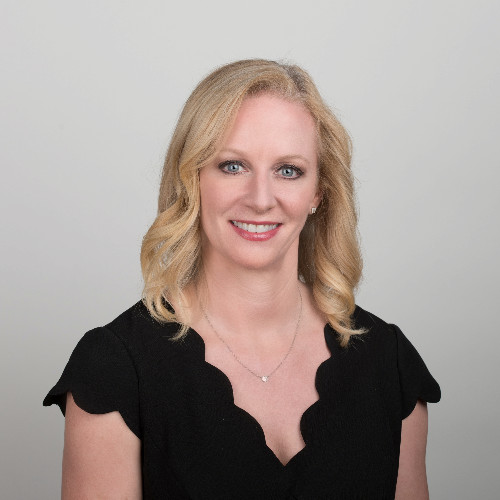 INSUREtrust, a cyber insurance and risk management specialty broker within Starwind Specialty, announced the addition of Florence Levy as Executive Vice President. Levy brings a Fortune 500 client focus and experience in the complex and dynamic risk environment of Cyber and Commercial E&O insurance to the EVP role.
Prior to joining INSUREtrust, Levy was a Director of the Cyber Incident Management Group with another global broker where she helped clients address their most pressing cyber needs across the full lifecycle of a cyber incident, from preparation through response and recovery. She also previously served in senior cyber risk roles at three other global brokerages. She holds a Bachelor of Arts degree from the University of Michigan and a Juris Doctor degree from the University of Denver's Sturm College of Law.
A well-known leader in the cyber insurance industry, Levy was named a 2015 Woman to Watch by Business Insurance and a 2020 Cyber Power Broker by Risk & Insurance. She strives to develop a deep understanding of each client's needs, ultimately enabling better cyber resilience, strategic risk identification and management, and customized insurance program design.
At INSUREtrust, Levy will expand the company's enterprise and Fortune 500 cyber client focus while also overseeing the continued development of INSUREtrust's Cyber Secure Platform (CSP) as well as Cyber Risk University, INSUREtrust's cyber risk educational platform. Her experience and insight into cyber risk will help INSUREtrust build its distribution channels and expand its cyber risk capabilities. She will work out of Denver, Colorado.
"When you get the opportunity to hire someone you can learn from, you take it," said Christiaan Durdaller, CEO of INSUREtrust. "Florence's expertise and enterprise client focus over the past 23+ years will help us take our Cyber Secure Platform to new heights. Florence couldn't be a better fit, and I am excited to have her alongside the rest of our leadership team as we position INSUREtrust to continue differentiating our clients for years to come."
"I am thrilled to join the leadership team of a truly innovative organization and help drive their continued success. I look forward to building on the deep foundation and strong brand that INSUREtrust has established within the cyber insurance community," said Levy. "INSUREtrust is an organization that puts people first, and that kind of culture has been the lifeblood of my career. I'm excited to grow and thrive as part of the INSUREtrust team."
About INSUREtrust
INSUREtrust, headquartered in the Atlanta metro area, is the insurance industry's leading specialty insurance brokerage for emerging risks. In April 1997, INSUREtrust pioneered the Cyber Insurance Industry by manuscripting a unique policy form designed to explicitly cover exposures associated with the internet's emerging digital risks. This would later be the foundation of the Cyber Insurance Industry. For more than 25 years, INSUREtrust has continued to lead the insurance industry with its unique innovation and expertise focused heavily on cyber insurance and related risk management. INSUREtrust is a subsidiary of Starwind Specialty, a division of CRC Group.
About CRC Group
CRC Group is North America's largest wholesale specialty insurance distributor, delivering the broadest range of insurance solutions available in the marketplace today. With 5,100 teammates in offices across the United States and Canada, CRC places more than $35.5B in annual premium across property and casualty, employee benefits, life, annuities, and long-term care.  Learn more at www.crcgroup.com.