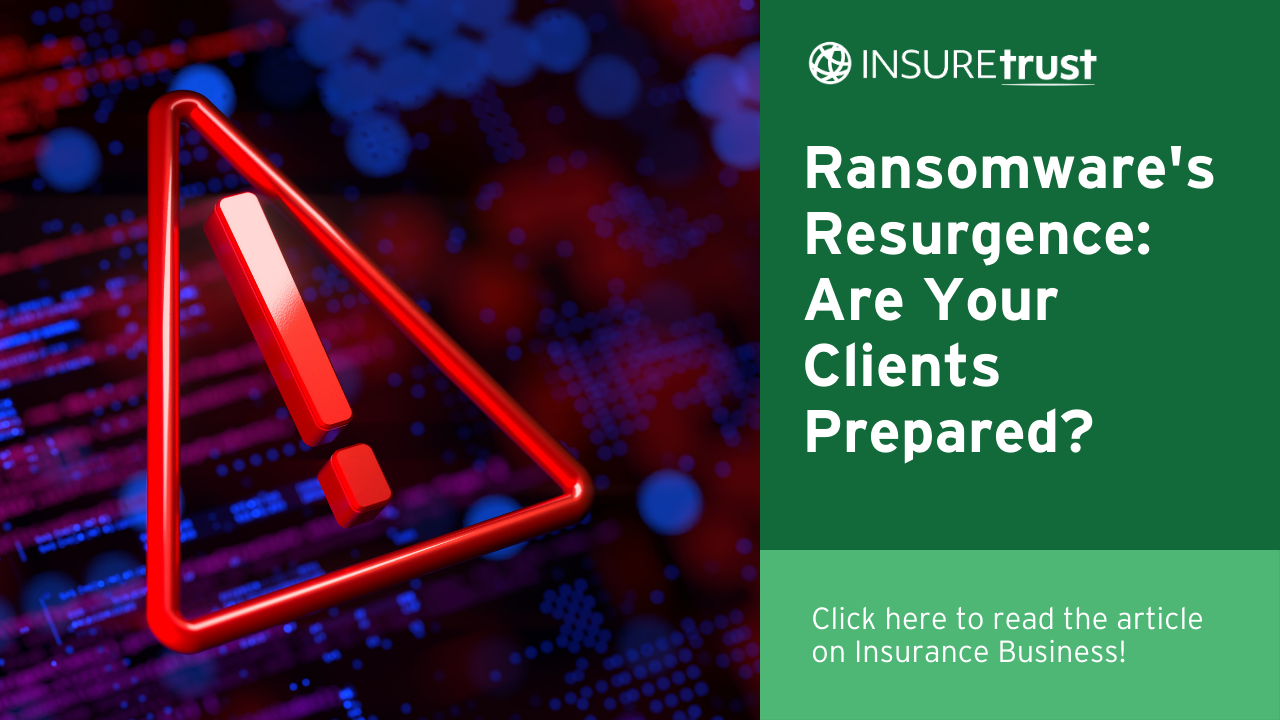 RANSOMWARE HAS returned to the cyber stage in terms of both frequency and severity – but AI might play a hand in better protecting against attacks in the future. After a lull following the early months of the war in Ukraine, ransomware is again emerging as the top cyber threat – but INSUREtrust is feeling confident.
Insurance Business America highlights INSUREtrust on our pre-emptive AI tools to help clients navigate the risk.
About INSUREtrust
INSUREtrust, headquartered in the Atlanta metro area, is a leading specialty insurance brokerage for emerging risks. The business is a pioneer in the Cyber Insurance Industry as a result of its development
of a unique policy form designed to explicitly cover exposures associated with the internet's emerging digital risks. For more than 26 years, INSUREtrust has continued to be a leader in the insurance industry with its unique innovation and expertise focused heavily on cyber insurance and related risk management. INSUREtrust is a subsidiary of Starwind Specialty Insurance, a subsidiary of CRC Group.